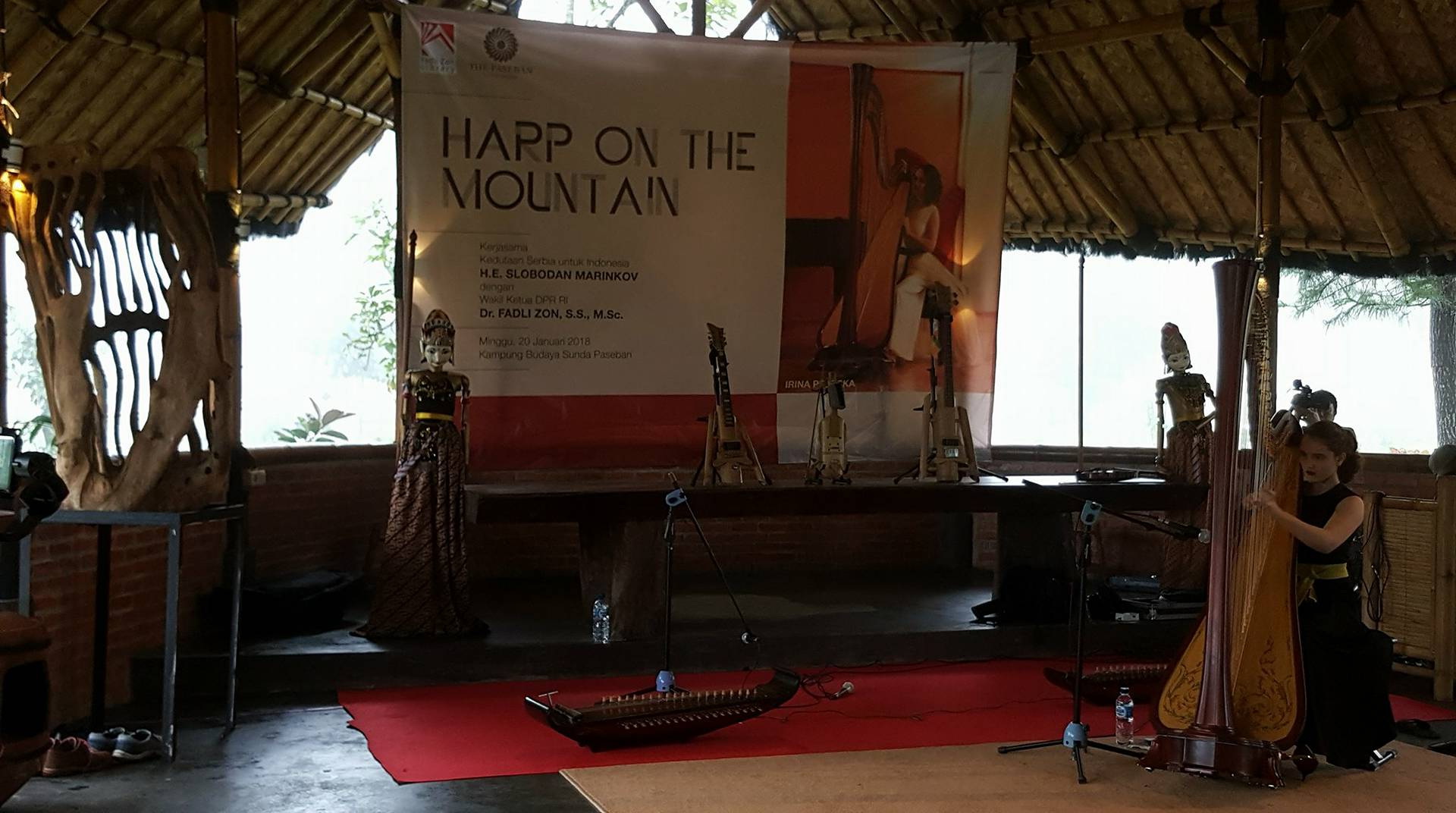 The Embassy of the Republic of Serbia in Jakarta co-hosted a Serbian-Indonesian concert "Harp on the Mountain" with Fadli Zon, Vice Speaker of Indonesian House of Representatives, on 28 January 2018. The concert took place at the Sundanese Cultural Village of Paseban. The performance given by Serbian artist Irina Pejoski was accompanied by the traditional Sundanese music and by Indonesian violinist Fakhri. The concert was attended by MPs, members of the diplomatic corps, artists and representatives of Serbian diaspora.
With the support of the Embassy of Serbia, Irina Pejoska gave another performance a day earlier, on 27 January 2018, at the Salihara Theatre. The media also wrote about the concerts, providing an overview of the cultural cooperation between Serbia and Indonesia, quoting Ambassador Slobodan Marinkovic of Serbia as saying that this form of cultural cooperation aimed to bring the peoples of Serbia and Indonesia closer together. Indonesian media including
RMOL.co
,
GODEPOK
,
Telusur
,
Sindonews.com
, and
Lintasparlamen
published reports on the concert, while Metro TV and TVRI broadcast their coverage of the events.
An article published in
Semarak.News
underlined that the diplomatic relations between Indonesia and Serbia had been fostered for more than six decades, and that the two countries had special cooperation in the areas of education and culture. Student exchange projects involving students coming from the two countries and artists giving guest performances in both Serbia and Indonesia were cited as good examples.