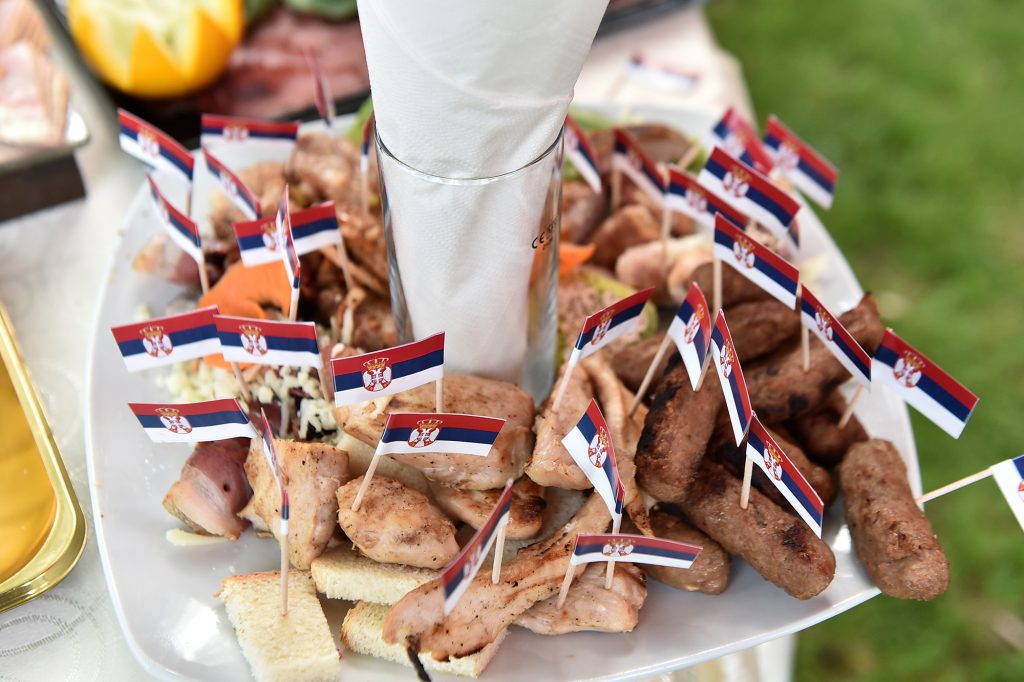 On 7 June, Macedonian Prime Minister Zoran Zaev, as well as the ministers of police and education in the Macedonian government, Oliver Spasovski and Arbr Ademi, attended the promotion of Serbian companies and wineries at the Serbian Embassy in Skopje, where Serbian drinks and food tasting was organized with a view to fostering trade exchange.
Serbian Ambassador to Macedonia, Dušanka Divjak Tomić, thanked the guests and the companies which helped organize the reception in order to represent our country in a dignified manner through a good atmosphere and quality offer.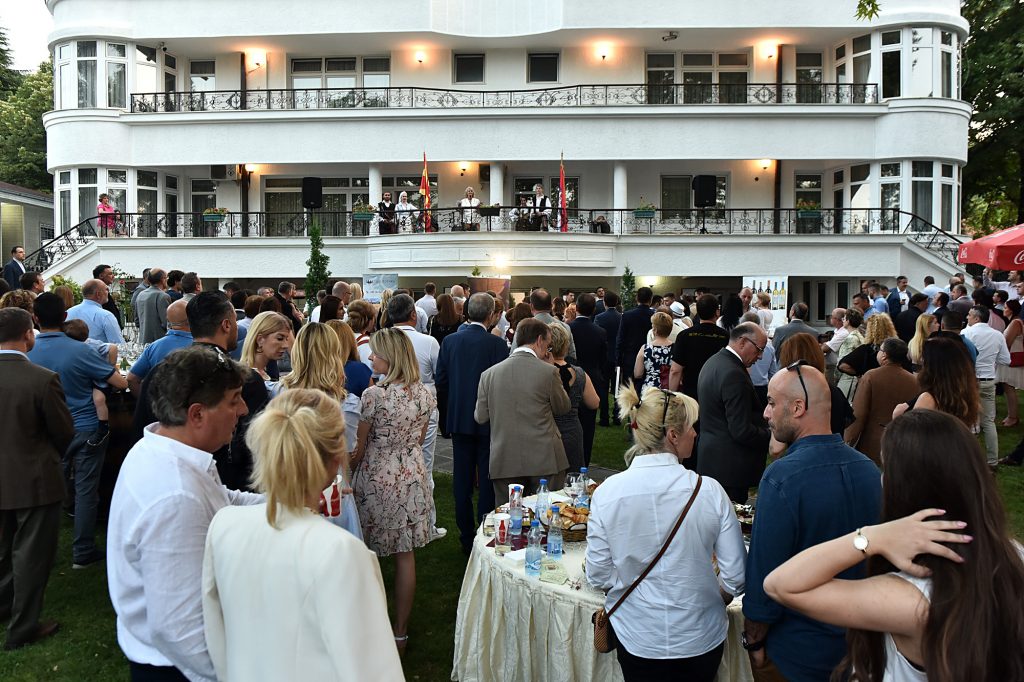 Among 300 guests, members of the Diplomatic Corps, including the ambassadors of USA, United Kingdom, France, Italy, Czech Republic, Croatia, Montenegro, Russia and PR China, heads of UN Missions, OSCE and NATO were also guests of the Serbian Embassy. Other distinguished persons from political, public and cultural spheres of Macedonia, representatives of political parties and associations of Serbs, as well as the members of a newly founded Association of Serbian Companies and Partners in Macedonia, also attended the reception.