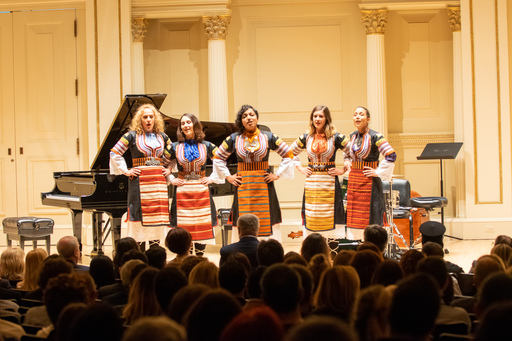 In the famous Carnegie Hall in New York, the American public listened to the concert entitled "Journey through the sounds of Serbia", by the Serbian performers living in the United States. The concert featured performances of Serbian music heritage created over seven centuries, ranging from medieval spiritual music, authentic folk and classical music to jazz.
The performers included Proto-deacon Jovan Anicic, female vocal group "Rosa", the piano player Jasna Popovic, the US mezzo-soprano Katherine White accompanied by pianist Djordje Nesic, jazz player Alma Micic, jazz guitarist Rale Micic accompanied by the Spanish jazz pianist Abe Rabade as well as the drummer Marko Djordjevic with his "Trio Sveti".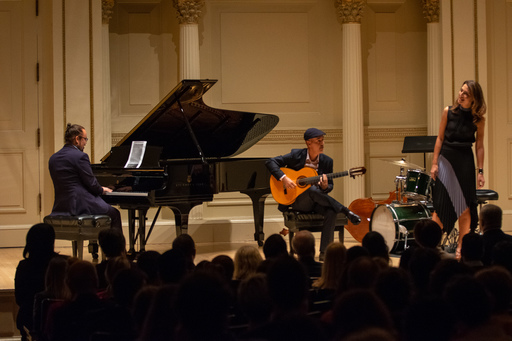 The concert was organized by the New York-based pianist of Serbian extraction Jasna Popovic and with the assistance of the Serbian Consulate General in New York and the financial support of the Ministry of Foreign Affairs, in cooperation with the Belgrade Association Kon Moto. She put together the group of successful music artists of Serbian origin who live and work in the States, as well as foreign performers who respect and perform the music inspired by the Serbian music tradition.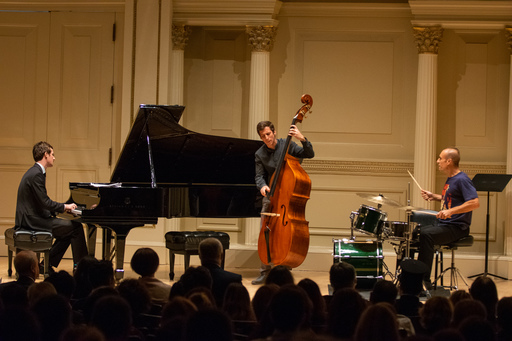 Performance of the pieces of spiritual and original music, compositions of the well-known Serbian composers, of the original pieces by the very performers, as well as the jazz performance of famous folk songs, have thrilled the audience at Carnegie Hall, who rewarded the artists with a big round of applause.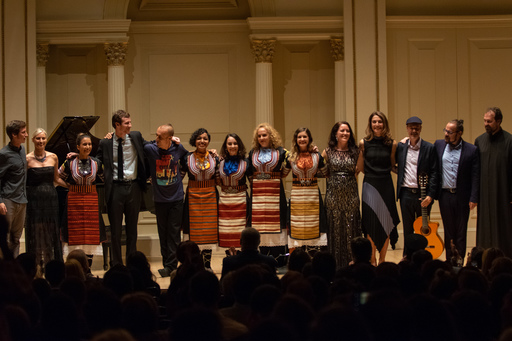 The concert ended with the sounds of "Tamo daleko" piece, performed encore together by the pianist Jasna Popovic and jazz guitarist Rale Micic. Among numerous audience there were representatives of the Consulates General of Turkey, Georgia and Montenegro, Ambassador of Serbia to the United States Djerdj Matkovic, Consul General of Serbia in New York Mirjana Zivkovic, diplomatic staff of the Permanent Mission of Serbia to the United Nations and by spouse of the President of Serbia Tamara Vucic.