Monday, 03 December 2018.

New Delhi: Serbian Embassy organized a humanitarian campaign to help rural India
+ larger font
normal font
- Smaller font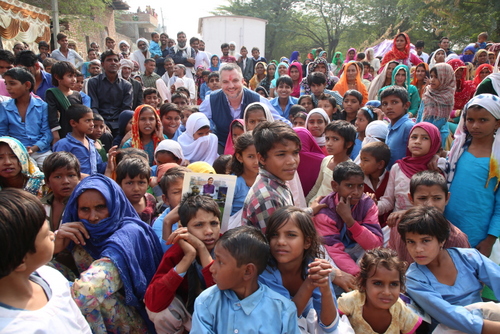 Thanks to the initiative by the Embassy of Serbia in New Delhi, 105 toilets were built in the Indian Federal State of Haryana, in the village ofDanduk. Ambassador Vladimir Maric attended the completion of the works and the unveiling of the memorial plaque, on 28 November.
The initiative for the humanitarian toilet-building campaign in rural areas of India was supported by numerous members of the diplomatic corps and individual Indian companies. Minister of State for Internal Affairs of India Kiren Rijiju, who attended the final ceremony hosted by the Serbian Embassy, thanked our Ambassador for his social engagement in India.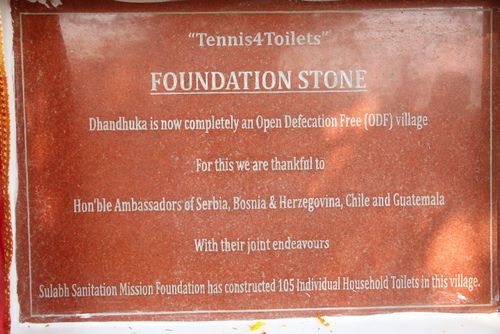 The fund-raising began in 2016 when Embassies of Serbia, Bosnia and Herzegovina, Guatemala and Chile organized a humanitarian tennis tournament "Tennis for Toilets", where more than 45,000 US dollars was raised through sponsorships and registration fees.