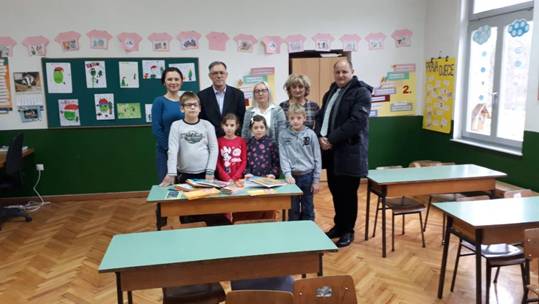 Consul General in Rijeka Goran Petrovic and Consul Vladimir Marjanovic visited the First Elementary School in Ogulin and the County School in Hreljin Ogulinski, where supplementary classes in Serbian and the Cyrillic alphabet are taught, and delivered book packages for these classes. The donation was provided by the Ministry of Foreign Affairs and the Faculty Teacher Training in Sombor.
Consul General Goran Petrovic said that Serbia was interested in exercising the rights of the Serb minority in Croatia, in accordance with positive regulations and agreements between the two countries, as well as in preserving classes in Serbian language and alphabet in the Serb-populated areas. He said that the Consulate General would continue to make efforts to provide books for supplementary classes and organize visits by artists and experts from Serbia. He wished students a successful school year and to use the donated teaching materials with joy.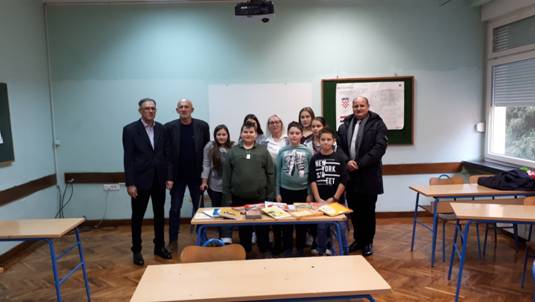 Teacher Milana Medakovic thanked for the donation and said that providing books from Serbia was of great importance, since there were no such textbooks available in Croatia.