Memorial plaque "Kladovo Sabac" honouring the Jewish refugees from the "Kladovo transport" killed in 1939-1941, was unveiled on 1 February 2019 at a ceremony organized by the city of Kfar Saba.
In his introductory statement, Ambassador of Serbia Milutin Stanojevic pointed out the importance of preserving the memory of the tragedy in which most of the 1,200 Jewish refugees transported on board three ships were killed.
"I am proud of the citizens of Kladovo and Sabac at the time who did all they could to alleviate the suffering of the Jews and save them. The Municipality of Sabac organizes "Seminars on Jewish Families" every year in the month of May, devoted to remembrance of the convoy's victims", Ambassador Stanojevic said.
He also said that at several sites - in Belgrade, Sabac, Zasavica and Kladovo - commemorative events are held each year in honour of the Kladovo transport.
The Ambassador commended the activities undertaken by the city of Kfar Saba and its residents and "Ben Gurion" school in particular, commemorating the plight of the Serbs, Jews and Roma.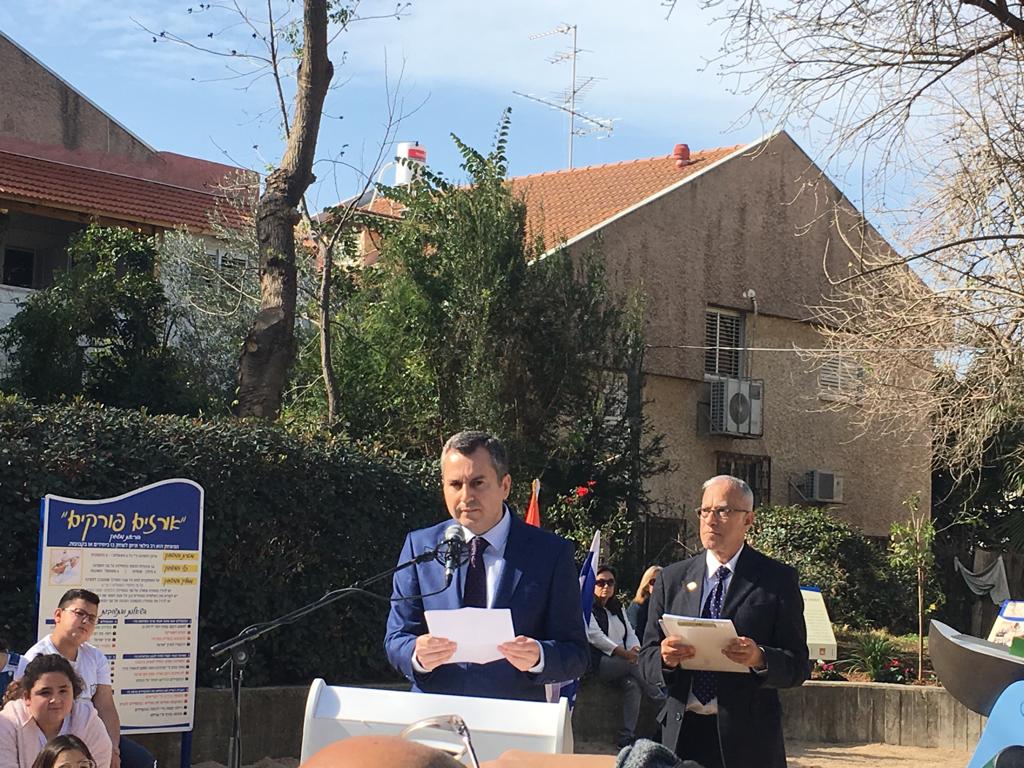 Deputy Mayor of Kfar Saba Amir Coleman and Austrian Ambassador Marin Weiss also spoke at this event since most of the victims came from his country, as well as the principal of primary school "Ben Gurion", Maya Ganon and a representative of "Kladovo-Sabac" Association Ofer Rot, on behalf of the relatives and descendants of the survivors.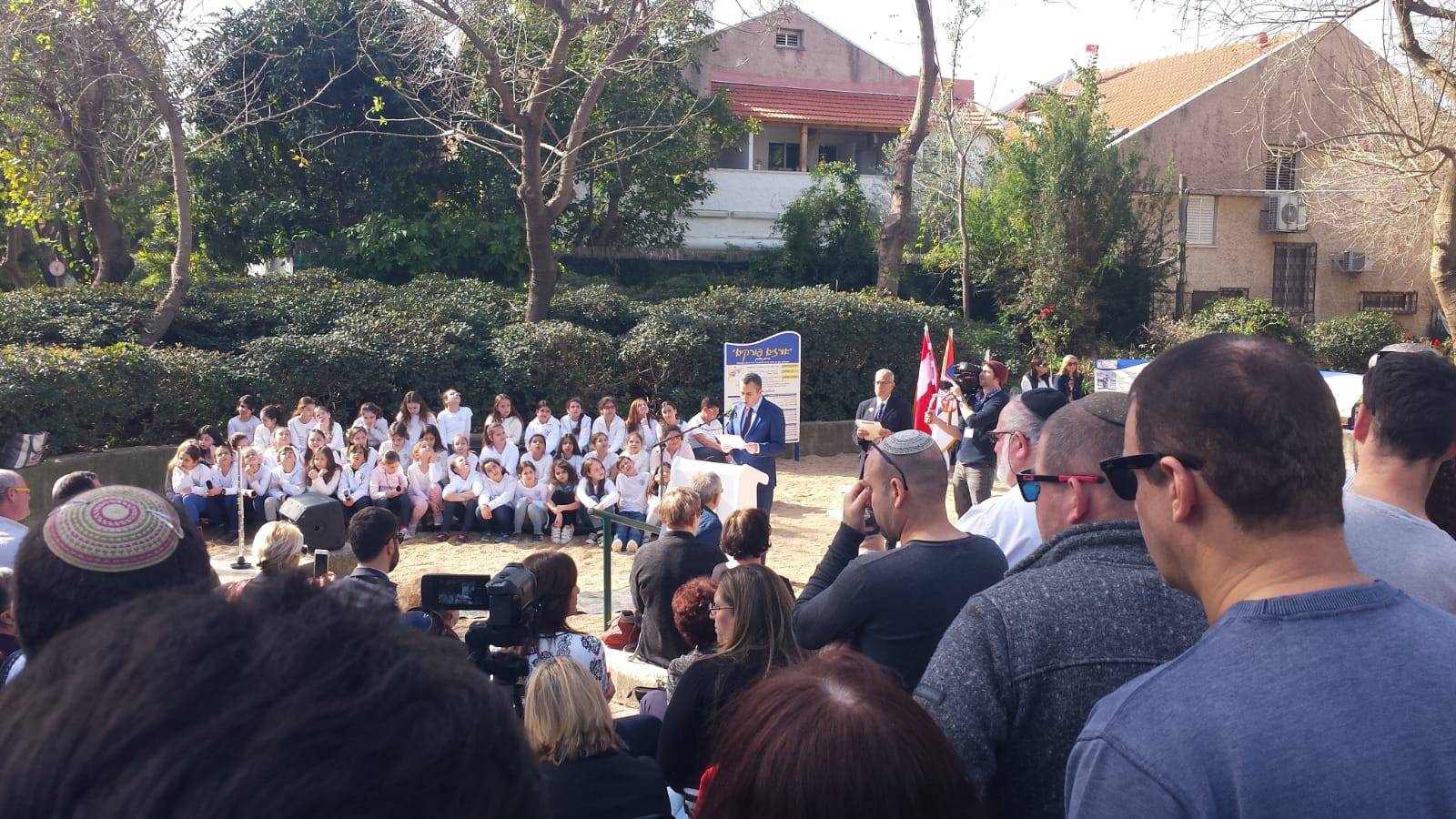 In addition to residents of Kfar Saba, the event was also attended by representatives of Jewish associations from the former Yugoslavia as well as by media representatives, pupils form the above school which has been designated by the city authorities to perpetuate the memory of the "Kladovo transport" through special programs and activities.