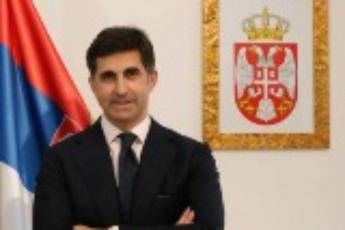 Serbian Ambassador Goran Aleksic granted an interview to the Italian news agency
"Adnkronos"
in which he highlighted the importance of the visit to be made by President of Italy's Council of Ministers Giuseppe Conte to Serbia.
"This visit confirms the continuity of political dialogue and contributes to the promotion of excellent economic cooperation between the two countries", Ambassador Aleksic said. He spoke of Italian support to the European integration of Serbia, as reflected both at political as well as technical and expert levels.