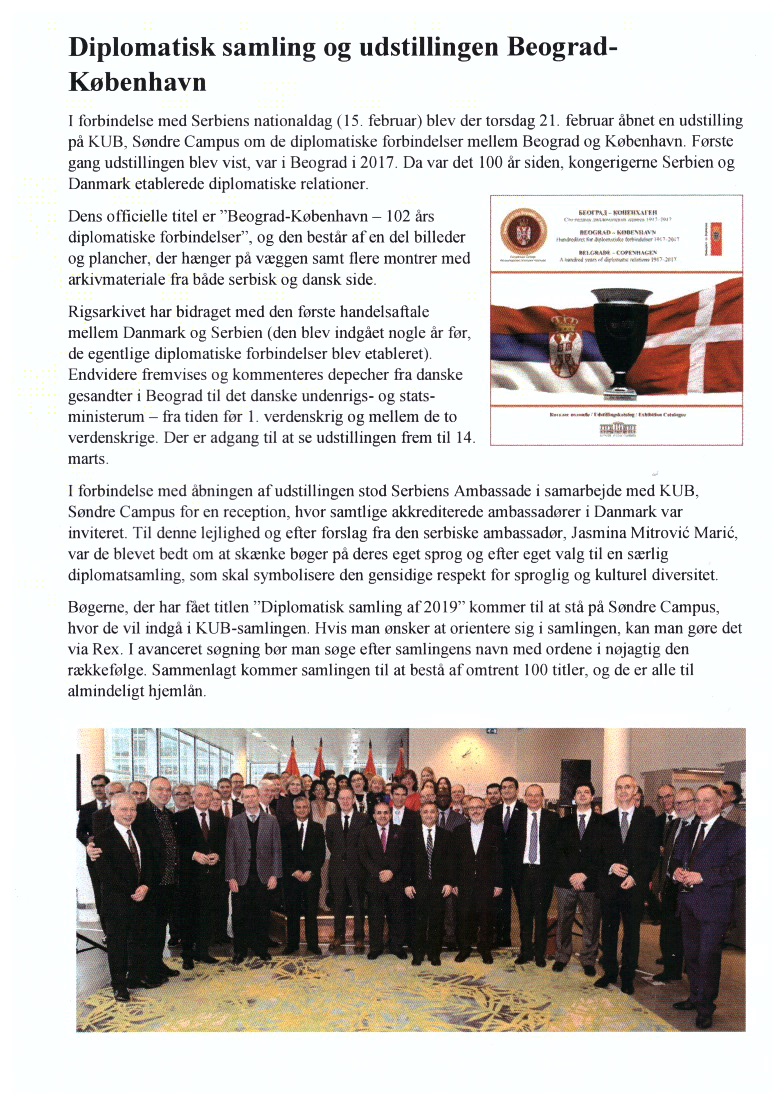 The English language edition of the reputed weekly "Copenhagen Post" singled out the Statehood Day of Serbia as an event of exceptional and notable cultural significance in Copenhagen.
The celebration of the National Day of Serbia held in February at the Royal University Library was listed as one of the most successful events organized by the embassies in Copenhagen.
In addition to the exhibition devoted to 100 years of diplomatic relations between the Kingdom of Serbia and the Kingdom of Denmark, another segment of the celebration of the Serbian Statehood Day was also the establishment of the first diplomatic library as an expression of the respect of different languages and cultures.
The periodical is dedicated to business people and diplomats, publishing its quarterly supplement called "Diplomat Magazine", which includes political interviews, articles about the life of the royal family, and the activities of the diplomatic community in Copenhagen.