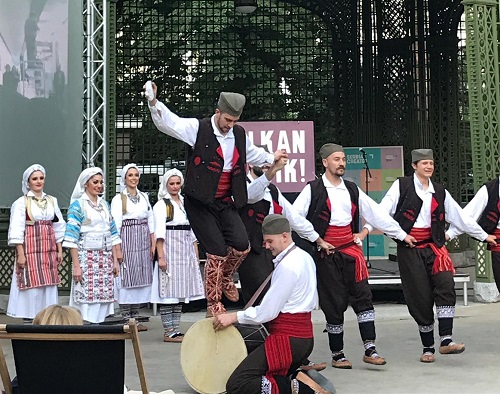 Serbian Night was organized on an open air stage at the Royal Park in Brussels, on St. Vitus Day, 28 June, in cooperation with the Balkans Traffic Festival and the Embassy of Serbia.
The Cultural and Art Society "Izvor" from Paris performed dances and songs from all parts of Serbia. A documentary film "The promise" was screened, describing an unusual venture of French families who settled in the village of Rogljevo near Negotin, in order to grow organic wine together with other villagers for the international market.
The visitors had the opportunity to attend a segment of the "Ivo Andric - a writer and diplomat" exhibition, were distributed brochures about the Study in Serbia Program and were presented the city of Novi Sad as the European Capital of Youth 2019 and the European Capital of Culture 2021.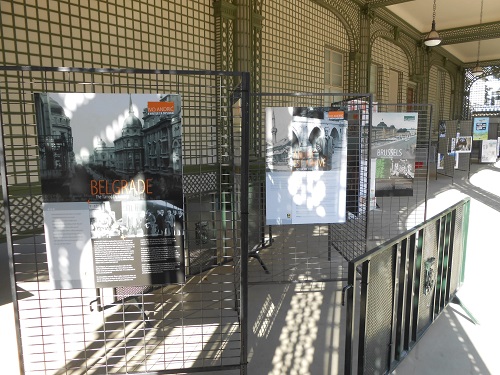 Vesna Lalic, Head of the Consular Section of the Embassy, addressed the attendees on behalf of the Embassy and provided general information about Serbia, highlighting the significance of the platform "Serbia creates".